The FIRST LEGO League Global Innovation Award is a competition designed to showcase the real-world, innovative solutions that FIRST LEGO League teams create as a result of their Project.
FIRST LEGO League trains kids to think like innovators. The Award encourages and assists teams to further develop solutions to real-world problems that demonstrate originality and have the potential to add significant value to the world.
For many teams, their innovative solutions created through the FIRST LEGO League Project have led to some amazing opportunities, like receiving local and national media attention, meeting government leaders, and seeing their invention be brought to market. For some, their inventions have changed lives.
Most regions nominate the top-ranked team(s) in the Innovative Solution Award category from their Championship event(s) to be their Global Innovation Award regional nominee.  Some regions use an approved alternate process. Click here for a list of regions using an alternative process during the HYDRO DYNAMICSSM season. 
The eighth annual FIRST LEGO League Global Innovation Award will be held June 19-21, 2018 in San Jose, California at the San Jose State University Student Union.  The awards ceremony will take place at the California Theatre in San Jose, California on June 21, 2018 beginning at 5:30 p.m. local time.
---
---
Partners in Innovation
 


Global Innovation Collaborators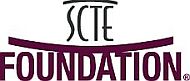 In Cooperation With
 
GIA, innovation